It was an exciting day at the British Junior Squash Championship as Pakistan's rising star Nauman Khan took to the court for the final in the under 13 category. Despite putting up a good fight and giving it his all, Nauman was unfortunately unable to secure the win against top seed Carlton Capela from the USA, with the final score ending 1/3 (11.7, 13.15, 9.11, 9.11).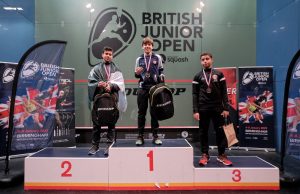 While it is always disappointing to come up short in a final, it's important to remember that winning and losing are just a part of the game. Nauman should be proud of his accomplishment as the runner-up in the under 13 category, and we congratulate him on a great tournament.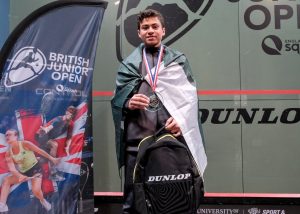 We also want to extend our congratulations to all of Pakistan's talented players who took part in the championship and gave it their best effort. As always, Pakistan Zindabad!